Who is the Fat Guy?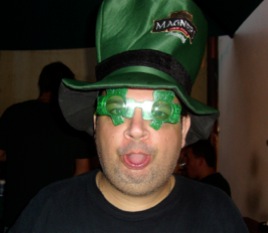 All about me
Call me Ishmael... Oops. wrong beginning!
I was born in Houston, Texas in 1970 to a middle-class family. Our house was small but livable. After spending 23 years in Houston, I moved to Austin for a while, and finally ended up in the Washington D.C. area where I work in the telecom industry. Yes, I miss Texas.

Now I spend my days working for "the man", practicing martial arts, diving and traveling around the caribbean, so I guess I can't complain too much!